OMG!!! She's blogging!!! Alive!!! In a HOSPICE!!!
So.....here I am all pissed off that Ive been attempting to tackle this blog post for THREE gard-dang days and what I have I acomplished? Nothing.
When I was in college, I could get a TON done stuff by just putting something off - Jami and Stacy know just how much could be acomplished when exam week was on the horizon. Fort was a cleaning spree!! Things were incredible.
Apparently this most recent blog posting as evoloved into a college exam of the past.
This is without a doubt because Ive waited so long. I cant even remember how to post correctly. Four pictures or so shifted to the left? Pictures out of order? Columns CENTERED?.......CENTERED??
I suppose the concept of being put into a Hospice is enough to put a shock into your system for awhile. Remember when I would sputter out there every now and again about my "Preminition I was having" about having one last more"Big one" before my fight with cancer was over? I really was having those preminitions. And I dont know if ever uttered that deepest and most sacred word outloud, but "Hospice" was always floating around back there. Im not sure why it was.
During the last five months while I was enduring these last five months of Ixempra, my mom would cheerfully nod and say, "I think this is the "Big One" you were talking about. This is the last one you have to get over. But I would always respond the same. "No Mom, sorry." In a way I was trying to show her to show a little respect to the disease. Cancer isnt going to make me go through all of that THAT for THIS. I sadly knew there was at least one more visit we were going ot have to make on this journey, and it wasnt a place most people think they're going to make it out alive without proper flowers or some respectable casserole dish.
So lets run back to Kettering Hospital where where I was struggling to keep up with the heart scans & oxygen tests....DO'H!!!! you cancersuxfans are WAAAAAY to kind! (Robin, you tipped me off today didnt you?)
Seems as thought I throughoughly updated the blog up through Friday, Dec 5th, BUT manually (incorrectly typed it in as the 12th)....so if you have flipping back and through your calendars trying to figure out where a disappearing week went, thats where it went!!
Ok, so in looking back, it looks as though Ive actually updated you a little better than I had thought. Theres mom, John and I posing with the First of my left two thorocentisis's done last week and the contraption that held my chest tube as well. This was the calm before the storm.
I too, had to to admit that that I thought the "Your're going to Hospice" event was going to be more dramatic, but as it turns out, Romer visited me twice over the weekend and I was so yapped up on meds I didnt have much of an idea what what really going on anyway. And like I mentioned before, the "Big H" wasnt some something I was exactly on the precipice holding onto from Romer's tight, sweaty fingers. Sorry. No biggie there. Romer came, and he saw that Hospice was good, He said you dont have to stay, and I lightly beat my chest with a tap and "Peaced" him out.
Im sad to report to you all that as of today, they will be cutting back CONSIDERABLY on my meds. Specifically my pain meds that come via IV. What this basically means that that If I want a pain med, I cant get it through the IV, which, as it turns out, is way more fun.
When the nurse came to see if I needed any pain meds tonight, I shot back, "What cha got?".
She looked at me a little awkward. "You know, just wanted to see what was on the menu."
She laughed and walked out. In passing Ive been hearing of some LOVELY discussions Ive heald with some under the influence of Dilaudid to name two. According to mom it was mostly just a lot of me saying things and following it up with saying, "Im sto stupid, I dont know why I said that.
So for now, Im just patting myself on the back for the little accomplishments I can make here and there here in the privacy of my own little room.
Ok, its just one big accomplishment. And thats getting up out of bed by myself (Im not supposed it) and taking myself to the restroom (not supposed to be doing that either.
So thats All Im doing right now...

Nurse Jane from KMC~ Who wants a wiseacre nurse giving bunny ears before such an important procedure?? I DO!!!!

Erin

&

Laurie

-

my DIVA-LICIOUS

N.A's, who took care

of all my whining and complaining
before we left KMC
Caught Pauly for a Mug before he and Elizibeth took J-Mac off to Tanks for dinner on Friday night. Goood times!
Merry Christmas! We'll probably need to take this one over, all my shots were a little dark and think we do have overall room for improvement.
Again...this is just another thanks to all the blog supporters who have been posting such great comments and sending all the prayers and positive thoughts. Im reading them all and Im sorry I dont get a chance to respond to you each individually!!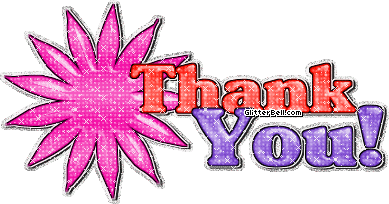 Special thanks to Miller who came all the way out from Denver to visit my sorry ass. (photo below)You're the best. (and Pam did have the letter so no worries) I may post that this week if you dont mind. Also - check it out - the oldies keep rolling in!!! Missy Shumate guest stars in Kettering this afternoon at Hospice. Ladies, she's making those burbling noises again like she was going for a our five year (That she was a year late for)...lets hold her too it this time!

And last but not leastly, here's a scrumcious view of John (or Pam depending on the day) at my Home Sweet Hospice. Just wanted to pass it along.